Australia-New Zealand Government Geoscience Information Committee (GGIC)
MinOccML - a deprecated data format for mineral occurrence data, still used by a small number of data providers. This old GGIC data standard is superseded by the IUGS-CGI EarthResourceML-Lite (v2.0.1) standard, which is an international extension of MinOccML.
MineralTenementML - a standard format for simple map portrayal of mineral tenement data.
PetroleumTenementML - a standard format for simple map portrayal of petroleum tenement data.
Geoscience Vocabularies
Standard vocabularies for use in digital geoscience data have been developed in Australia/NZ by GGIC, and internationally by the IUGS Commission for the Management and Application of Geoscience Information (CGI). GGIC contributes to the international vocabulary development work and only publishes its own vocabularies in cases where international vocabularies do not already exist.

AusIMM - The Minerals Institute
CoalLog v2.0 - an Australian data standard for compilation of coal borehole logging data. CoalLog provides standardised logging sheets and vocabularies, a Borehole Logging Training Manual, and standard plotting patterns for lithological data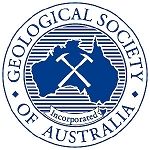 Australian Stratigraphy Commission
The authoritative national lexicon of Australian stratigraphic units is maintained by Geoscience Australia on behalf of the Australian Stratigraphy Commission and Geological Society of Australia. The Commission has representatives from all Australian jurisdictions, and provides guidelines for describing and defining geological units in Australia

Australian Society of Exploration Geophysicists (ASEG)
The ASEG technical standards web page provides technical standards for a range of geophysical data types, including the ASEG-GDF2 metadata standard

IUGS Commission for the Management and Application of Geoscience Information (IUGS-CGI)
The IUGS-CGI comprises representatives from many geoscience agencies across the world. The Commission coordinates the development and promotion of international geoscience data standards and best practice. Australasia is represented by a council representative and several geologists and data modelling experts from government geological agencies who participate in IUGS-CGI standards development working groups
GeoSciML v4.1

GeoSciML is a GML-based data transfer standard developed by the IUGS-CGI and the Open Geospatial Consortium (OGC). GeoSciML provides standard data structures for a wide range of geological data, including geological units, structures, earth materials, boreholes, physical properties, and geological samples and analyses.

GeoSciML is the GGIC-endorsed standard for geological data transfer in Australia and New Zealand, and is also used in other international data sharing initiatives in Europe and North America.
EarthResourceML v2.0

The EarthResourceML standard is a GML-based data transfer standard for describing mineral occurrences and ore deposits, commodities and resource estimates, mining activities and processed materials.

EarthResourceML is endorsed by the GGIC as the preferred model for interoperable earth resources data transfer. EarthResourceML was developed in conjunction with GeoSciML and links extensively to the GeoSciML data standard for describing geological aspects of mineral deposits.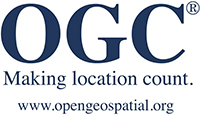 Open Geospatial Consortium (OGC) and International Organization for Standardization (ISO)
Observations and Measurements v2.0

The Observations and Measurements (O&M) standard is a data transfer standard for scientific observations, measurements and analyses of samples.O&M v2 was developed by OGC and has been published by the International Organization for Standardization (ISO) as standard ISO19156. The GeoSciML standard incorporates and extends the generic O&M standard, providing additional data structures for delivering geochemical and geochronological analyses.